By kind permission of Stuart McLachlan, PowerBASIC forum member.
"I recently wanted to track down the meaning of the Windows Message &H0049 to understand a bit of code I found on the internet. It took me a while to find it. In doing so, I found a large list of Windows Messages so I decided to build a simple tool to do the lookup without needing to search the intertubes.
The code below lets you look up either the name for a message number or the message number for a name for messages from 0 to 1023 (&H0000 to &H03FF).
From &H0400 on there are frequently multiple meanings of the same message number depending on context. That will need to be another application
"
Stuart McLachlan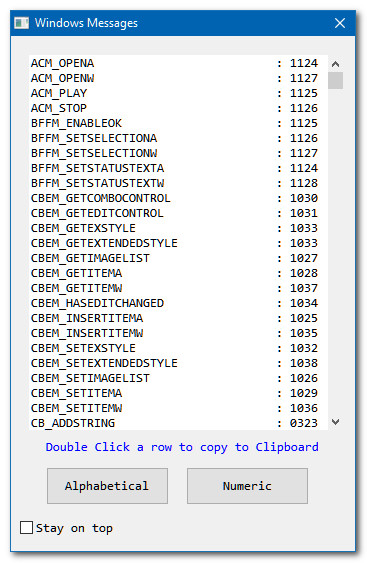 Thanks, Stuart
WinMsgs.zip