NOTE: Would be cool to get a feedback from you does it works on your box and if not witch OS and OpenGL version makes trouble. Thank you !

I changed some "modern" shader codes so they can run on old OpenGL 2.x.

All included 24 shaders works with GLSL compiler define

#version 120

For example in OpenGL 2.x GLSL #version 120 there are no binary nor shift operators and no matrix inverse() function !

// not implemented must be replaced




if

((i

&

12)

>>

1) do_something;

// not implemented must be replaced by a software solution




mat4

result =

inverse

(camera_matrix); https://www.khronos.org/registry/OpenGL ... erse.xhtml

and I changed many other texture stuff they are not implemented or different from older version.

download: shadertoy.zip

On Windows you can compile shadertoy.bas and drag shader *.glsl code over the executable.

Om Linux you can uncomment a hard coded shader filename in the souce code.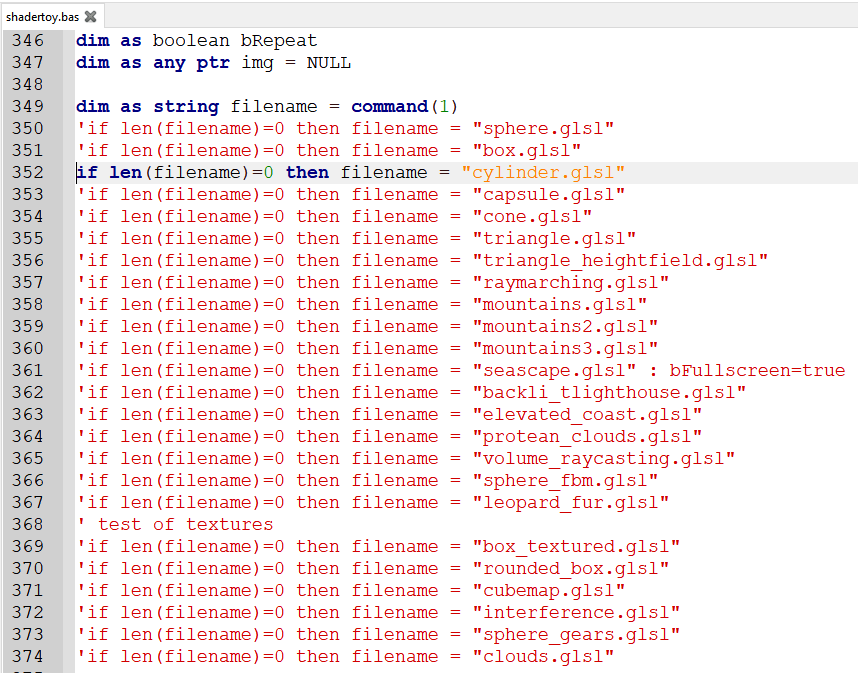 Or use it as command in a windows console or linux terminal:
>shadertoy shader.glsl
some examles of the 24 included shaders: