For my retro computer project I got an used vintage 20 years old 32 channel 100 MHz. logic analyzer
(eBay: GA320s = 28$ and AP03 pod 100MHz highspeed probes = 26$)
The GA320s from Global Specialties is in very good condition and it cames in only 6 days from USA to GERMAY but is was made in UK.
Here are some images to enlarge you can click on it if you like:
Looks good at my small hobby workbench :-)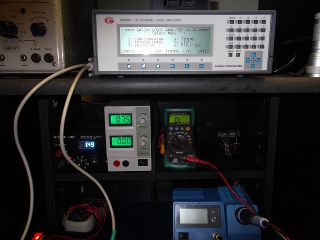 Here are the the 100 MHz 16 channel pod (32 channels = 25MHz.):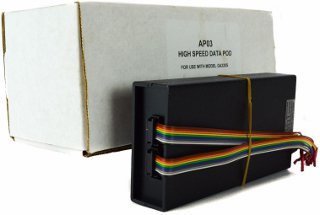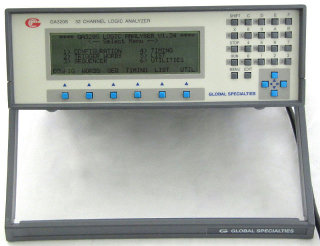 4 clock and 32 channel inputs and one clock output and the RS-232 remote interface: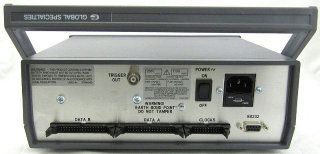 LCD without a backlight may be there are space for a LED modification: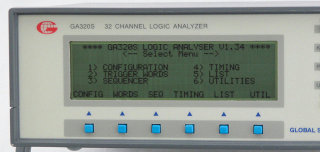 A clean design: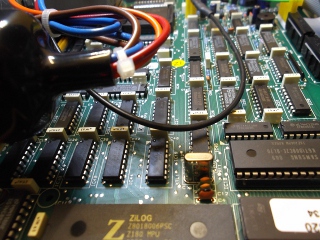 Nothing special at all some logic gates and a bunch of data-bus drivers: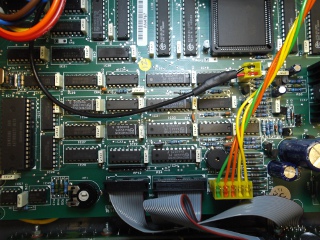 Retro horsepower Zilog Z80 with 25MHz / 4 = 6.25MHz:

The data collector XILINX FPGA XC3120A: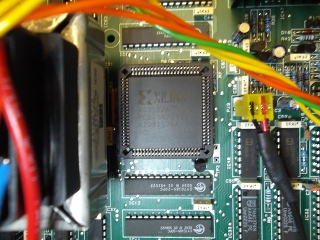 I found only this catalog image (last listed at 2006):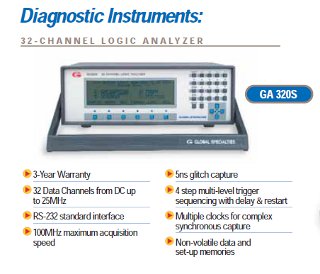 Currently I write an RS-232 remote controller in FreeBASIC and FLTK-c of course ;-)
So I can use the larger PC screen to show all 32 channels at once.
There are a problem I can open the COM port
and I see on my ocilloscope the GA320s sends data over TX
but something are wrong may be it isn't a standard NULL modem wire.
This are not a real problem it's more a challenge
like "hack the device protocol without an data sheet" :-)
Joshy