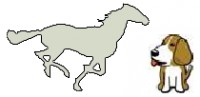 Since my
original thread
got lost at this forum, I create a new one.
Pre-compiled fbc binaries for
Beaglebone hardware
are available at
They got compiled from the original GIT code (from Oktober, 14) and tested under Debian, kernel 3.8.13-bone37.
The package contains binaries only. Get header files from the
original GIT
repository and install them at /usr/local/include/freebasic.