Version 1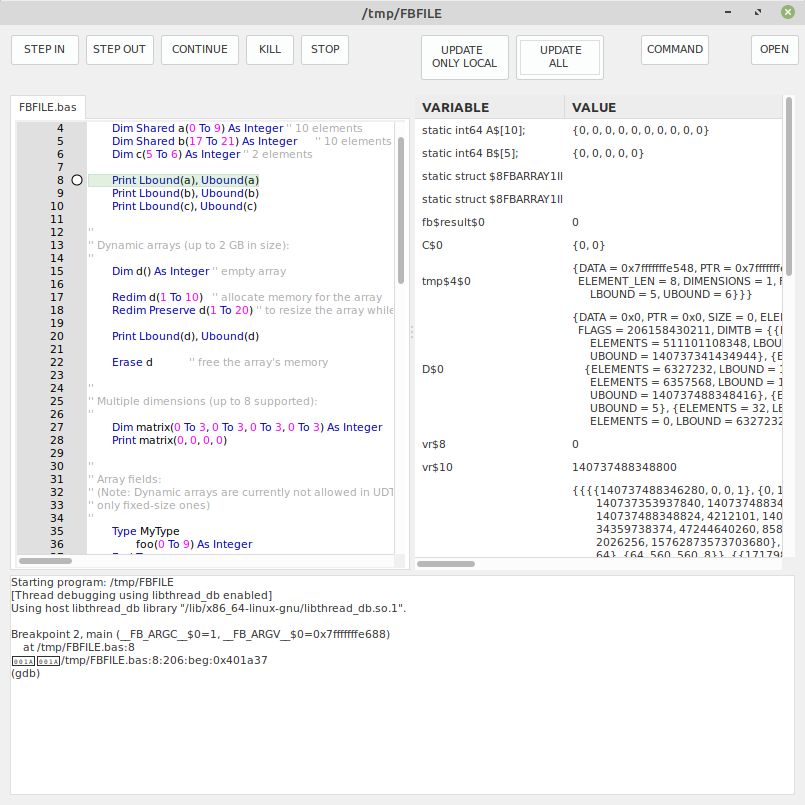 Version 2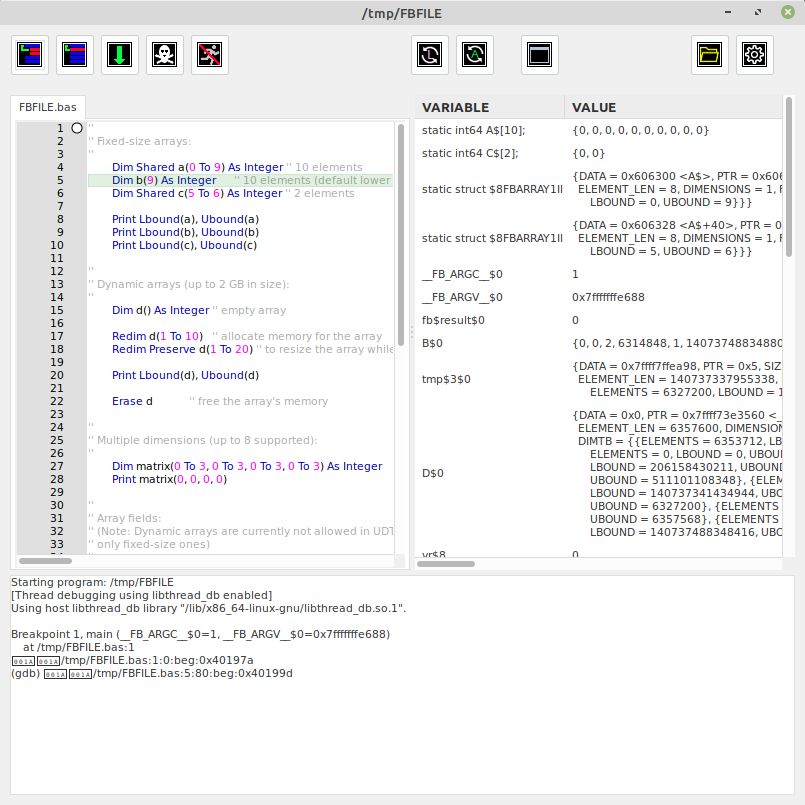 A simple gui implementation for gdb just for the freebasic programming language. Do not take this program seriously. In fact, this is just a toy or a temporary version until freebasic has a normal debugger.
Linux , Windows
Tested with GDB 8.1.0.
Tested a bit with GDB 10, GDB 11
1) to put \ remove BP, you need to install \ remove the marker (click with the mouse as shown in the screenshot).
2)
Version 1:
variables are not updated automatically. To do this, use the UPDATE ... buttons.
Version 2:
variables can be updated automatically, but only during step-by-step debugging.
3) You can enter any GDB commands by pressing the "Command" button. Do not enter the commands "RUN", "STOP", "KILL" in the "Command" window, do it using the appropriate buttons
4)
Version 2:
it is possible to change the value of variables
Video clip for version 1 :
https://disk.yandex.ru/i/vMZIc9tHPssB2Q
Download
GDB debugger for windows 64-bit can be downloaded from
here
. Build from source codes myself.