I found the free and Open Source render package Mitsuba for Mac OS X(64-bit), Windows (32/64-bit) and Linux (64-bit).
at
http://www.mitsuba-renderer.org
One amazing example (click to enlarge):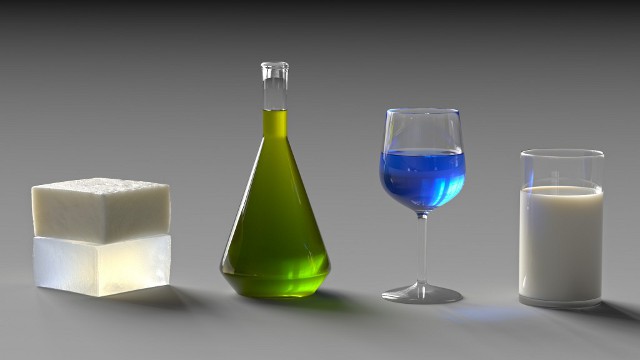 Last two days I study some of the renderer source codes
and It comes with a bunch of them (integrators).
1 Direct illumination (direct)
2 Path tracer (path)
3 Simple volumetric path tracer (volpath_simple)
4 Extended volumetric path tracer (volpath)
5 Bidirectional Path Tracer (bdpt)
6 Photon map integrator (photonmapper)
7 Progressive Photon Mapping (ppm)
8 Stochastic Progressive Photon Mapping (sppm)
9 Primary Sample Space Metropolis Light Transport (pssmlt
10 Path Space Metropolis Light Transport (mlt)
11 Bidirectional Path Tracing
12 Energy Redistribution Path Tracing (erpt)
...
The input scenes are written in XML.
"mtsgui" is a QT frontend with fast OpenGL peview.
"mitsuba" is the command line version.
But it comes with a server app "mtssrv" also.
You can put the server app on many boxes in your network you like and build your own render farm.
I downloaded mitsuba for Win32 and put it on 4 older INTEL P4 boxes and on my main box.
The rendered results (quality and speed) are really awesome.
Joshy