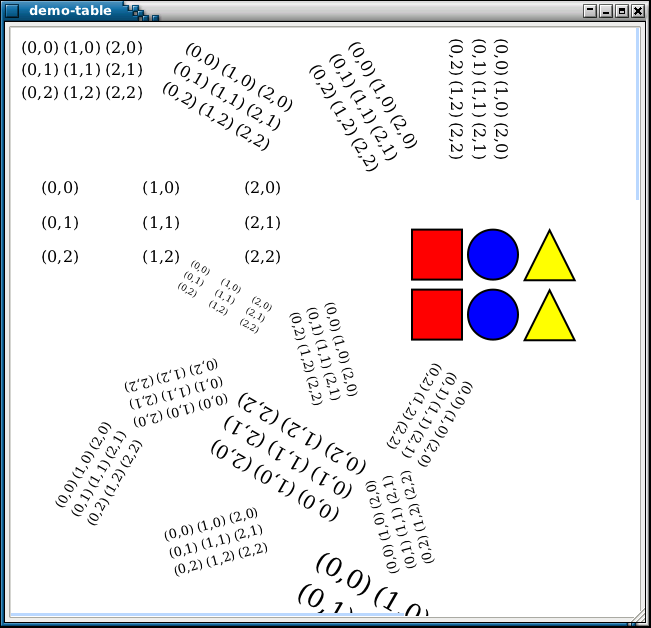 A new FB header is available for the library libgoocanvas. GooCanvas is a canvas widget for GTK+ that uses the cairo 2D library for drawing. Some features
Optional model/view split.
Uses interfaces for items and views.
Basic items - rect/ellipse/polyline/text/image/grid/group.
Path item, using SVG path specification strings.
Table item for layout of other items (similar to the GtkTable widget). (This also supports items whose requested height changes according to their allocated width, such as text items.)
Embedded GTK+ widgets.
Layers/stacking order with raise/lower functions.
Cascading styles - line width/style/dashes, colors, fill patterns.
Affine transformations for all items - rotations/scales/skews.
Event handling - button/motion events, "pointer-events" property like SVG.
Grabs - support for pointer and keyboard grabs.
Keyboard focus traversal.
Accessibility (item title and description properties and hierarchy stuff).
Printing (output to a given cairo_t).
Scrolling.
Zooming.
Static items that don't move as the canvas is scrolled or zoomed.
Item visibility setting - on/off/above zoom threshold.
Simple animation.
Scalable - support for thousands of items over a large canvas area.
Support for different units - pixels/points/inches/millimeters.
For details and binary download see
original website
.
Download FB part:
goovanvas2.0.0 (GTK widget)
The archiv contains the new FB header and some FB examples, translated from C code from the original tarball.
Have fun, share your results!
Hint:
To use this header you'll need a GTK installation that includes Cairo (since 2.16, recomended: 2.22) and the GTK-2.22.0_TJF.bi header from
GladeToBac3.0.2.zip
(ot later - some improvements have been done in gobject).
Edit: Hint added. Links added.